The Celebration
Technology Presenter Spencer Kelly to Host RITA2017
Spencer is a respected broadcaster and journalist with more than twenty year's experience in radio and television. As part of a life-long love affair with science and technology, Spencer graduated with a double first in computer Science from Cambridge University and has recently been awarded an Honorary Doctorate of Technology by the University of Coventry. During his career he has reported from countries across the globe on a range of technology issues – from the latest mobile internet devices in Japan and the crazy walking robots of South Korea, to the life-changing impact of just one computer on an Indian Village, and one SIM card on the slums of Johannesburg. He has tested satellite broadband in the scorching Namib desert, and been turned into an alien in the studios of Industrial Light & Magic in San Francisco. And he has reported on the re-emergence of 3D movies and TV in Los Angeles. He has also pursued some controversial investigations, including exposing security loopholes in Facebook, and giving the first television demonstration of a botnet - showing the power available to hacker who take control of a network of infected PCs.
Spencer regularly speaks at corporate events on his experiences and anecdotes as a technology tourist, and looks ahead to the exciting technologies that are just around the corner."
The Real IT Awards 2017 will be held at Hilton Bankside, one of London's newest hotels.
The Hilton London Bankside represents the next generation of design-led Hilton Hotels. Ideally located in the heart of Bankside and only a stone's throw away from some of London's must-visit landmarks including Tate Modern, Borough Market and The Shard.
We will be dining in the spectacular ball room which has the space to make RITA 2017 our largest event to date.
The timing for the event will be;
19:00 pre-dinner drinks and canapés
20:00 Dinner served
21:30 Real IT Awards commence
22:30 Post awards party
00:30 Carriages
Tickets are now on sale at the following prices. A full table seats 10 people.
| | Full Table | Half Table |
| --- | --- | --- |
| Members | £3,600 | £2,100 |
| Guests | £3,800 | £2,200 |
| Supplier | £4,200 | £2,500 |
Click on the 'ticket' image to download the table reservation form.
Please send your completed booking form to: Stuart Wilson - swilson@corporateitforum.com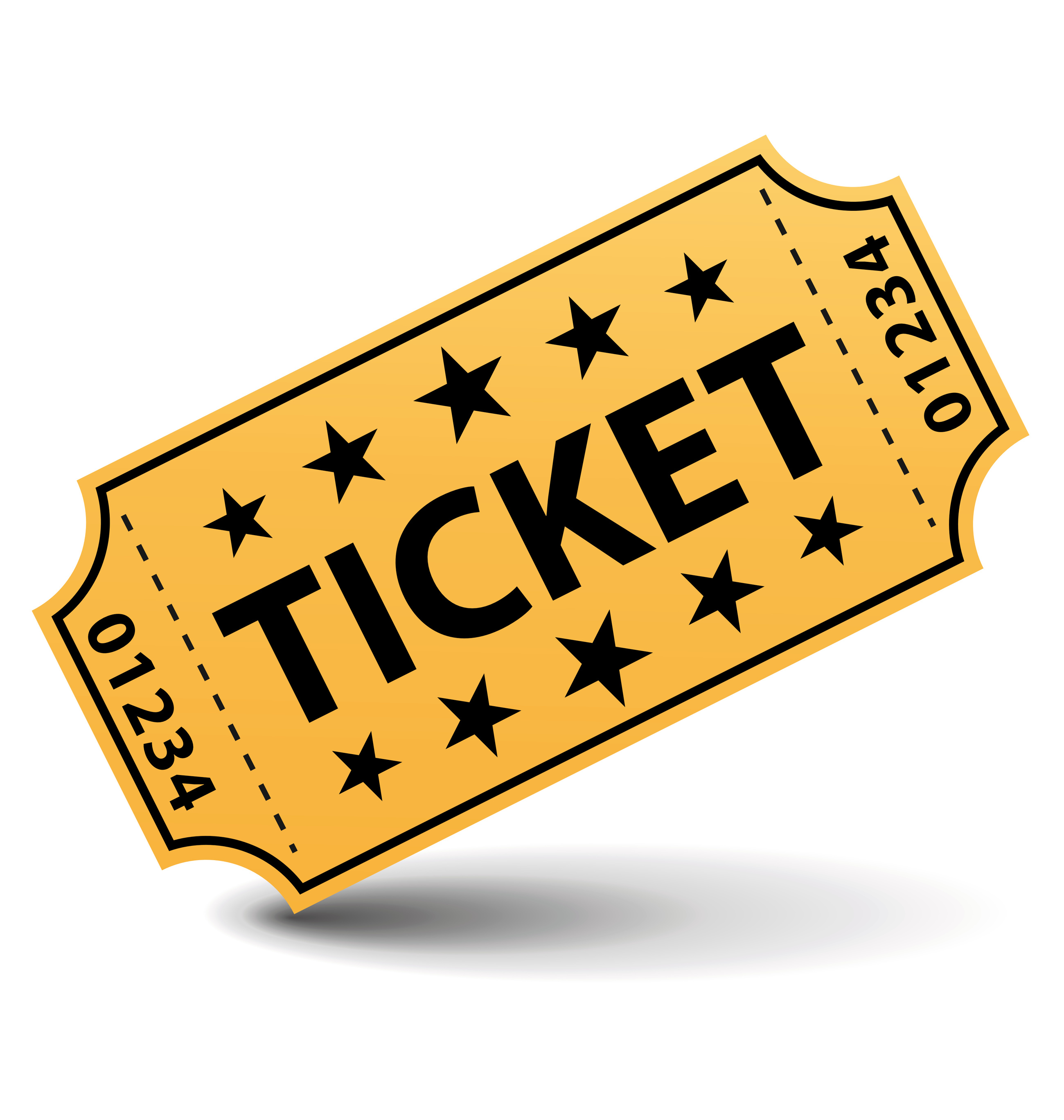 Who Attends
CIOs and their IT teams from large organisations, with many entrants coming from FTSE 250 companies. Attendees include both members and non-members.
Judging
Judges
| Name | Job Title | Organisation |
| --- | --- | --- |
| Diane Hames | IT Director | Associated British Foods |
| Giles England | Head of IT Security - Policy & Risk Management | BAE Systems |
| Prosper Williams | Assistant VP of Digital Adoption & Communications | Barclays |
| Tony Covell | Head of Strategy & Innovation | Barclays PCB Technology |
| Stuart Walters | CIO | BDO UK LLP |
| Laura Dawson | CIO | British Council |
| Lee Edwards | Head of IT | British Library |
| Anders Munck | Enterprise Architect - Digital Workplace | Carlsberg Group |
| Coran Thompson | VP IT Product, Platforms, Planning and Architecture | DHL |
| Matt Scott | CIO | East Sussex County Council |
| Gareth Naylor | Product Portfolio Manager Workplace and Mobility | E.ON Business Services GmbH |
| David Wilde | CIO | Essex County Council |
| Charlotte Adlam | Head, Program Management Office | European Bank for Reconstruction Development |
| Hella Schrader | Director, PMO & Governance | Financial Times |
| Wei Wang | Executive Director | GE Capital |
| Nathan Bishop | Group IT Services Director | Grafton Group plc |
| Jolyon Ingham | Group IT Director | Grafton Group plc |
| Richard Noyle | Head of Information Technology | Great Western Railway Ltd |
| Laura Mayer | CIO | Harper Collins Publishers Ltd. |
| Simon Turner | Head of Operations | Haymarket Media Group Ltd. |
| Yuri Misnik | Global Head of Digital IT, Digital CIO | HSBC Bank plc |
| Sheridan Hindle | IT Director | James Hall & Co |
| Richard Knee | Head of International IT | Kraft Heinz Company |
| Nick Good | Director of Performance and Metrics | Liberty Global |
| Brian Ward | Head of Group IT Governance, Security and Planning | Mercedes Benz (UK) Ltd |
| Charles Ewen | Director of IT & CIO | Met Office |
| Andy Tudor | Technology Director | Monsoon |
| Murray Dickson | Head of Business Engagement, Group IT | NEC Group |
| Christina Scott | Chief Technology Officer | News UK |
| Sabah Carter | Director Technology Business Operations | News UK |
| Tom Zebedee | Head of Information Systems | OFSTED |
| Ian Shields | PepsiCo Senior IT Director - Europe & Sub Sahara Africa: Commercial, Digital & Supply Chain | PepsiCo |
| Vince Kelly | Director of IT | PRS for Music |
| Chris Barnicott | CTO | SSE plc |
| James Maltby | Head of Strategy | SThree |
| Tony Porritt | Manager, Applications & Infrastructure, Process Engineering & Automation | SABIC Petrochemicals |
| Nick Reeks | Director IT, Vendor Management | Tata Steel |
| Emma Feltham | Head of IT Customer Service | The National Trust |
| Mike Croucher | Chief Architect | Travelport |
| Tony Hird | VP Enterprise Business Architecture | Travelport |
| Allan Jenkins | Head of Architecture | TUI Group plc |
| Chris Rivinus | Head of Business Systems | Tullow Oil Plc |
| Spencer Summons | Head of Information Assurance & IS | Tullow Oil Plc |
| Angela Beswick | Associate Director IT - Operations | University of Bradford |
| Julian Turner | IT Commercial Manager | Virgin Atlantic Airways Limited |
| Ben Goward | Head of Digital | Westminster City Council |
| Gareth Hepworth | IT Architecture & Technology Innovation Manager | Xoserve |
| Andy McCleod | Head of IT Service Delivery | YBS Group |
Charity
Serve On is a community-led charity that saves lives and transforms communities. Their members are people of all ages from teenagers to students, full time professionals to those who are retired. They actively promote inclusion and have members from all backgrounds. Their volunteers are people who want to belong to something extraordinary and can become a force for good across the UK and internationally.
From clearing up flood damaged homes, to helping someone leave his house for the first time in years, providing mentoring to young people or those who want to re-enter the workplace. Bringing together members from such diverse backgrounds not only makes their team stronger but empowers individuals and forms stronger and more cohesive communities.
They train their volunteers (and search dogs) to the highest standards recognised by the United Nations, so that they know what to do in any emergency situation and can safely help others.
To find out more visit www.serveon.org.uk or follow us on Twitter or Facebook.
Gold Sponsor
We are delighted to welcome Centrality as the Gold Sponsor for RITA 2017.
Centrality are UK-based, Microsoft Gold-Certified nationwide providers of IT infrastructure and high capacity support solutions, offering the full spectrum of services and unrivalled, in-depth experience across the private, public and regulated sectors.
At Centrality, we believe in delivering a different sort of IT. So over the past 20 years, we have shaped our company around the unique needs of the end user, rather than making recommendations based on vendor commissions. The long term client relationships we have fostered over the years bear testament to this integrity-centred approach.
Silver Sponsor
Planview enables organizations to get the most out of their resources and achieve their goals. We are the global leader in work and resource management, with the industry's most comprehensive portfolio of solutions for strategic planning, portfolio and resource management, work collaboration, and enterprise architecture. Our solutions span every class of work, resource, and organization; addressing the needs of teams, departments, and entire organizations, from the mid-market to global enterprises.
Headquartered in Austin, Texas, our 700 employees serve more than 3,000 enterprise customers worldwide through a culture of product leadership, deep market expertise and highly engaged customer communities. For more information, visit http://www.planview.com